When the Women's World Cup, held in Australia and New Zealand three weeks ago, began, it was hailed as a tournament of surprises, as few would have guessed, with eight teams still standing.
It is the first time the two countries, men or women, are hosting the FIFA World Cup and they have lived up to expectations.
ADVERTISING
More than 2 million tickets have been sold to date. And international viewing figures are reaching record numbers. In New Zealand, almost 40% of the general population is tuned in to watch their team in the first game.
Following the fascinating opening ceremony in Auckland, hosts New Zealand kicked off Norway with a historic 1-0 win. At the same time, Australia finished off a dreamy opening day for Oceania, beating Ireland by the same score.
The group stage was full of surprises. The elimination of previous cup winners Germany came as a shock to many. Like favorites Brazil and Canada, both eliminated. The biggest surprise was the four-time champion and cup holder USA, who lost to Sweden on penalties in the first qualifying round.
With Brazil and USA gone, we say goodbye to two football icons. 2023 will likely be the last major tournament for Brazilian legend Marta Vieira da Silva and US Meghan Rapinoe.
"They're the giants of women's football, not just women's football, but football in general," said BBC Sport's Emma Sanders.
"Meghan Rapinoe is a former Ballon d'Or winner. She's won a World Cup title. She's won almost anything to be won. So yes, she's been an outstanding player and person on and off the field. She quit US football after a while. Much more so than when she first started her career. in a good location."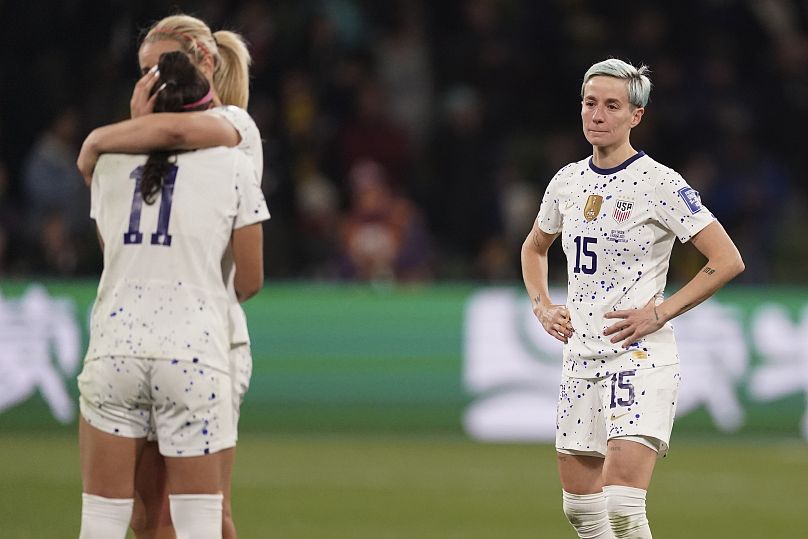 "Marta, on the other hand, has had an even greater impact on global football. She may not have the same celebrity status as Rapinoe, but she has inspired many girls and boys in Brazil and is one of the greatest players ever to play the game and probably always will be. "
Goalkeepers made everyone talk in this tournament. Multiple saves proved just how effective the goalkeeper position has become, paving the way for no more conceding goals in the group stage.
"Certainly, some of the goalkeepers I've watched have proven that the standard has been raised to a very high level," Channel 10 commentator Simon Hill told Football Now.
"I also think that as teams play more professionally now, the defenses are better organized and therefore the goalkeepers are better protected." Simon continued.
Quarterfinals are next. The remaining co-hosts Australia will play against France, while the Netherlands, which finished second in 2019, will face Spain.
ADVERTISING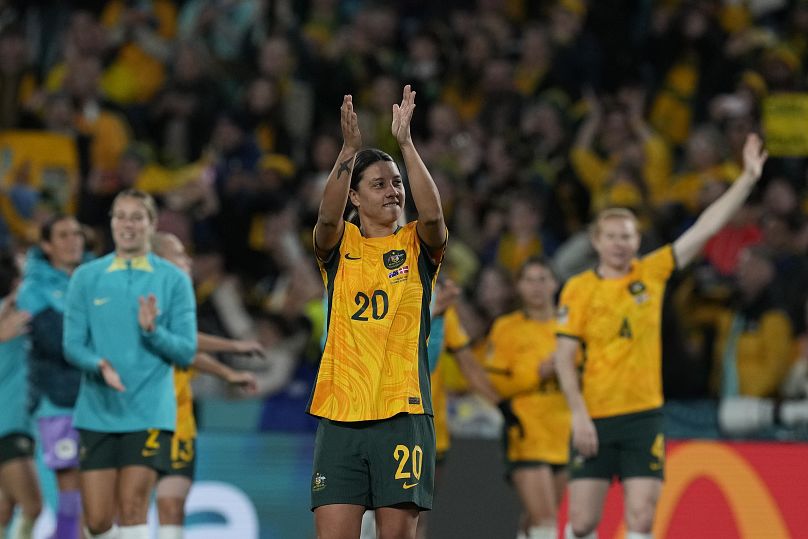 After an impressive group stage, England and Japan are the new favorites to reach the final.
With their exciting counter-attacking style, Japan helped them score a large number of goals. Spain could not cope with the threat of attack as they were defeated 4-0 by the East Asians. Meanwhile, the European champion England groups quickly passed. Still, they struggled to beat Nigeria, which sits 36 places behind in the FIFA world team rankings and took their place in the quarterfinals.
"The competition opened up with some great goal scorers coming out early. England are the heavy favorites right there, but Japan was definitely the best team in the group stage. I would support them to go. until the final." said Emma Sanders
It was a fascinating tournament that will go down in history as one of the most iconic of all time. No one can predict who will win, because the doors of the Women's World Cup are wide open.