Zagreb, the capital of Croatia, is a city of contrasts. A contemporary metropolis with a rich history and culture. From its medieval streets and landmarks to its contemporary architecture and vibrant nightlife, judo is making Zagreb home this weekend.
ADVERTISING
600 children from all over Croatia attended a judo training camp in Zagreb led by Majlinda Kelmendi and Hedvig Caracas. They taught young judo fans the fundamentals of judo in a safe and supportive environment, developing important life skills such as self-control, courage and respect. An experience that novice judoka will never forget.
Arena Zagreb was packed for -48kg, where Mireia Lapuerta Comas took her first gold medal in the World Judo Tour. Defeating the more experienced Milica Nikolic by throwing two waza-aris.
IJF Secretary General Dr Lisa Allan presented the medals.
"Great, I didn't expect that when I went out, wow, there were so many people in this crowd. It was so, so good, really. Like when I was younger, not so many years ago, Lapuerta said, "I just dreamed about it and now I'm here." "It's like a dream, I'm really happy," he said.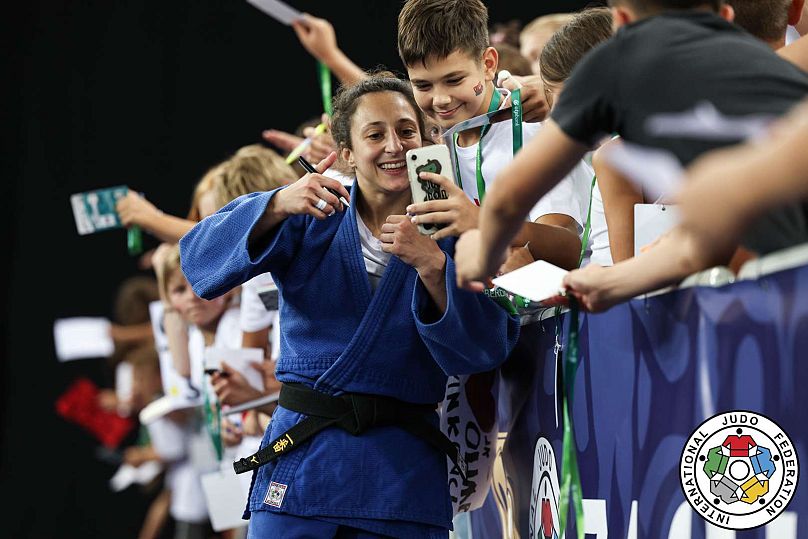 At -60kg, Dilshot Khalamatov attacked hard throughout his competition and eventually took a tactical victory to take the gold medal in front of enthusiastic local fans.
Medals were presented by IJF Ambassador Dr. Presented by Antonio Castro.
At -52kg, Brazilian Jessica Pereira was in great form, taking a waza-ari in the final to win a gold medal in Zagreb, and the Judo fans in the crowd cheered.
The medals were awarded by the IJF Referee, Mr. Carlo Knoester.
Another Brazilian, Willian Lima, was on fire all day at -66kg and confidently entered the gold medal match after a spectacular semi-final.
After all, to achieve a tactical victory with penalties. It's his first gold medal on the World Judo Tour and fans were thrilled to meet one of his heroes.
The medals were presented by IJF Chief Referee Director Armen Bagdasarov.
ADVERTISING
"Zagreb is incredible for me, because my first European Cup medal in Hopes was gold here. This is my second gold medal in Zagreb. This is the moment of my life in Zagreb," said Lima.
At -57kg, Marica Perisic crafted an unconventional sacrifice technique and hit the ground straight to secure the ippon and gold medal. This was the first Grand Prix gold for Serbia after the success of the Grand Slam in Tbilisi earlier this year.
The medals were awarded by Mr Florin Daniel Lascau, IJF Chief Referee Director.
Thus ended Day 1 of the 2023 Zagreb Grand Prix! Local kids love to cheer on their favorite athletes and are excited to see what the next two days bring.