In Budapest, Hungary, thousands of spectators flocked to Papp László Arena to watch their heroes struggle on the second day of the Judo Masters competition.
Fans, IJF President Marius Vizer, Prime Minister's Minister Gergely Gulyás and IJF Vice President Dr. He eagerly awaited the opening ceremony, which included the opening speeches of László Tóth.
At -63kg, Laura Fazliu flew all day with her impressive judo all the way to a second Masters final.
Once again, he faced off against the four-time Masters Champion Takaichi from Japan, but this time he dominated the fight and took the gold, keeping the momentum strong for the Kosovo team.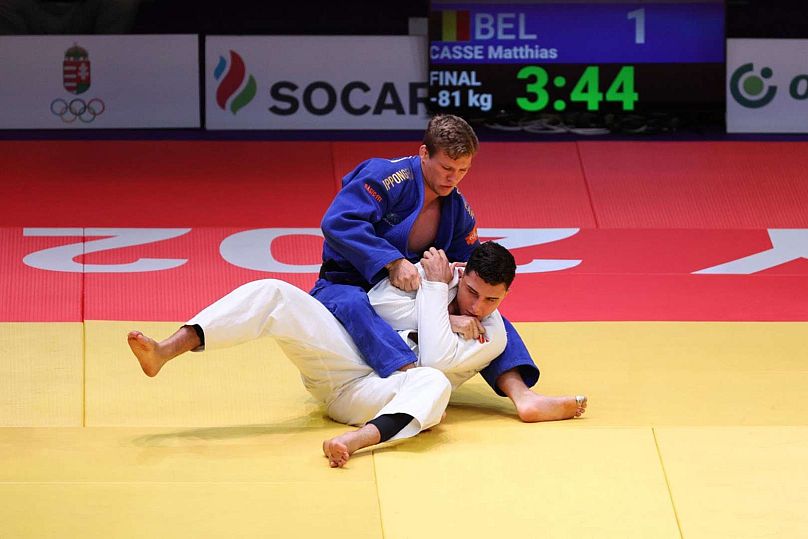 Hungarian Prime Minister Mr. Gergely Gulyás presented the medals.
"I feel very happy, this medal is a special medal. More than any other medal in my collection. It motivates me for future competitions, I am very happy," said Fazlıu.
Former World Champion Hashimoto Soichi was in great form at -73kg and made it to another Masters final. His opponent was Behruzi Khojazoda from Tajikistan.
Hashimoto put up a tough fight with a close score and eventually took a tactical victory and an impressive fourth Masters gold.
The medals were presented by IJF Special Guest Sheikh Dr Talal AL-Fahad Al-Sabah.
At -70kg, Dutchman Sanne Van Dijke faced Elisavet Teltsidou from Greece. Two great shooters.
In the final, Teltsidou almost managed to score, but the Masters title went to Van Dijke after a tactical penalty.
MET Group CEO and Chairman Benjamin Lakatos presented the medals.
Matthias Casse, 2021 World Champion at 81kg, made it to the finals by qualifying while looking at his top form all day
He scored an early waza-ari to claim his second Masters title in the final.
IJF Ambassador and IOC Honorary Member HE Schmitt Pal presented the medals.
"Budapest is almost a sports capital, there are also many competitions of many sports here. I usually fight well here, I won my World championship here, now I have won the Masters, so I want it." come back," said Casse.
Stay tuned for more on Judo Masters in Budapest tomorrow.