Europe's top five leagues are approaching the climax of their season. While in some countries the usual suspects come first, we may encounter some surprises elsewhere. So who will control their nerves as the season ends?
Let's start by looking at the Premier League title race, where Manchester City was chasing what would be their third consecutive league win. Their closest rivals in the last five years have been Liverpool. But this year Arsenal became their main rival.
Mikel Arteta played for Arsenal for five years before becoming Guardiola's assistant coach at Manchester City. He left Manchester City in 2019 to become first team coach at his former club and will meet his mentor in the race to win Arsenal's first Premier League since 2004.
The championship race was very heated. As a result of the death of Queen Elizabeth in September 2022 and the postponement of games for this season, Arsenal and City did not play each other in the league until February, which was unusually late in the season. Pep's side came out on top on that occasion and put themselves ahead of Arsenal, but lost to Nottingham Woods allowing Arteta's side to beat them a step ahead the previous time.
After playing one less game, Arsenal are two points ahead of City. There will be a lot of surprises after 15 games are over.
In Spain there is a wider gap at the top. In La Liga, leader Barcelona is 5 points ahead of Real Madrid. The most impressive thing in their season so far is their defensive record. With just seven goals conceded, that's at least a hundred hundred less than the next best team. Due to their departure from the Champions League earlier in the season, Barcelona will have to play Europa League football on Thursday nights, which could affect their schedule and form.
"I think Barcelona is the main favorite to win a La Liga trophy, not just because they lead the league, but because of other different factors," Euronews correspondent Manuel Terradillos said.
"They have a bigger squad and a squad with better quality players than other teams, which means they're less affected by injuries. They have a player like Robert Lewandowski who can score an average of one goal per game, which means: as some coaches say. You start every game up 1-0."
The title race in Germany is closer than it has been in years. Bayern Munich dominates the league and has won several championships in a row, but the competition for the crown is fiercer than ever.
Bayern Munich, Borussia Dortmund and Union Berlin have equal points. Especially the Union Berlin story is very impressive. The club was only promoted from the second division of German football in 2019, and only four years later, they are going head-to-head with one of the giants of European football. At the end of February, they will face Bayern at the top of the table as they travel to Munich.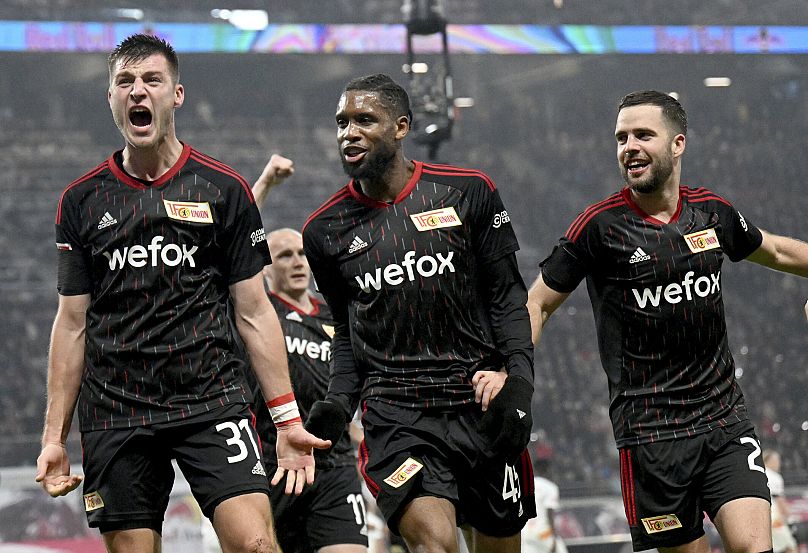 In France, things are as expected. PSG have a five-point lead over Marseille at the top of Ligue 1. But the opponents will face PSG on Sunday, which will prevent PSG from winning their fourth title in five years in a must-win match for them.
If PSG stay ahead, they could set a new record and bring the league title back to Paris. And with players like Neymar, Mbappe and Messi, it will be a huge struggle for Marseille to prevent PSG from winning another title.
And finally, Naples in Italy can see itself in the history books. They are 15 points ahead of Inter Milan in this season's Scudetto. It's been 33 years since Napoli won the Serie A title. Diego Maradona hasn't been around since Napoli won the coveted trophy, but manager Spaletti keeps them on the cusp of success.
"This is the best Spaletti team I've ever seen. Each player suits his own football style. He came just in time. He plays the right kind of football and has the players to express that football." they go out on the field and they win".
Nima Roodsari
Italian Football Podcast
So there's plenty of exciting football to watch in Europe as another season comes to a close. In some leagues there may be a shake-up, while in others the usual suspects will remain in their glory.