At the Women's World Cup held in Australia, there is heartbreak for Germany as the world's second-ranked team failed to make it out of the group stage of the tournament for the first time in nine games.
The former two-time champions Germans drew 1-1 with South Korea in Brisbane on Thursday, a result that sent both teams home.
Led by Captain Alexandra Popp, Germany created numerous scoring opportunities but failed to find a winner.
South Korea hit Lee Youngju's defensive splitting pass early in the sixth minute as he found Cho Sohyun, who provided a calm finish.
In the 42nd minute, Popp equalized for Germany with a head shot from the middle of Svenja Huth.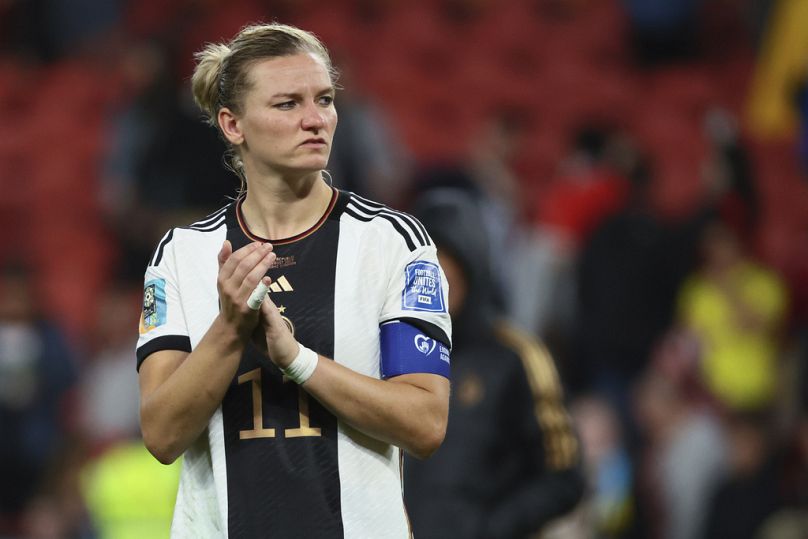 Germany pursued the winning goal throughout the second half, but a possible goal from Popp was scuttled by VAR in the 57th minute.
Just minutes later, Popp came close to scoring with another header, but was rejected by the crossbar.
The last scoring opportunities came with two shots from Sydney Lohmann in the 11th and 12th minutes of the stoppage – both missed wide and high.
Colombia finished Group H first, while Morocco finished second with six points and advanced to the next round of competition. Germany finished third with four points, while South Korea finished last in the group with just one point.
This weekend, a number of European teams are seen playing in the round of 16, with Sweden, Norway, the Netherlands, Switzerland and Spain battling on Saturday and Sunday.