Twelve years after the accident of Fukushima, the locals are working with determination to revive tourism and keep their ancestral traditions alive.
surfing paradise
Iwasawa Beach, located 20 kilometers from the nuclear power plant, used to be a surfing paradise.
The beach reopened last year. Top quality waves and swell conditions bring back local surfers.
Yoshida Kentaro is one of them.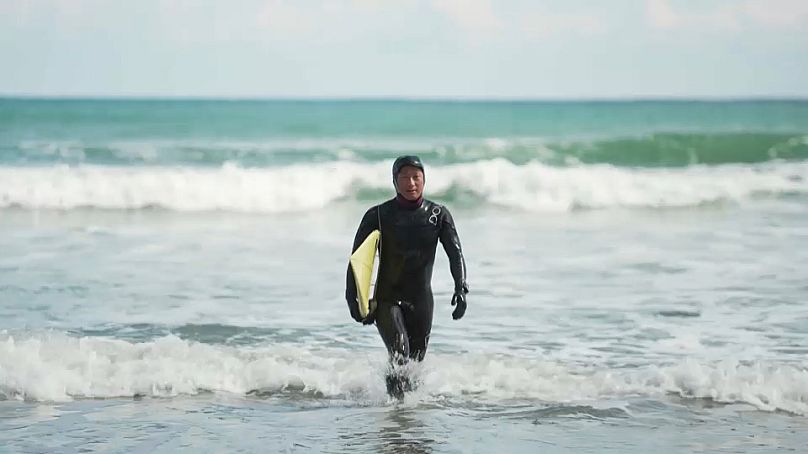 It grew in waves. He now runs the nearby family hotel Ocean Waves. The business' hopes are to bring surfing back to the region.
Water quality controls are carried out by the municipal authorities every week. Official data show near-zero radiation levels.
In the coming months, water from the nuclear power plant – where it is filtered by a system called ALPS – will be discharged into the Pacific Ocean.
Concerns were expressed by some experts and local residents.
But surfers follow the data.
"To be honest, I have some concerns," says Yoshida Kentaro. "However, I am not against the decision to discharge the treated water because the water will be diluted to one-fortieth of the national standard before it is released, and the Government has already announced that this will not be harmful to health."
Local surfers are heavily involved in cleaning and rebuilding the beach.
They hope for a brighter future for the place they value.
Yoshida Kentaro and colleagues plan to bring surfing back to the top: "I want to revive the Naraha Town Mayor trophy," he says. "It took 25 years before the earthquake. Discharging treated water can cause a loss of reputation. To prevent this, we need to draw people's attention to the safety of the sea."
Keeping ancestral traditions alive
We drive to the mountain city of Shirakawa to visit a pottery workshop with unique pieces.
It belongs to Yamada Shinichi.
These ceramics appeared 350 years ago in Soma, one of the most affected areas.
Yamada Shinichi's workshop was only a few kilometers from the nuclear power plant.
Like other craftsmen, he was forced to relocate and start over to keep an ancestral tradition alive:
"After the earthquake I realized how important Obori SomaYaki was," says Yamada Shinichi. "And this Soma item is one of the treasures of the Fukushima District. So I think this is an industry that should continue in the future."
Locals and visitors come here to shop and also take craft lessons.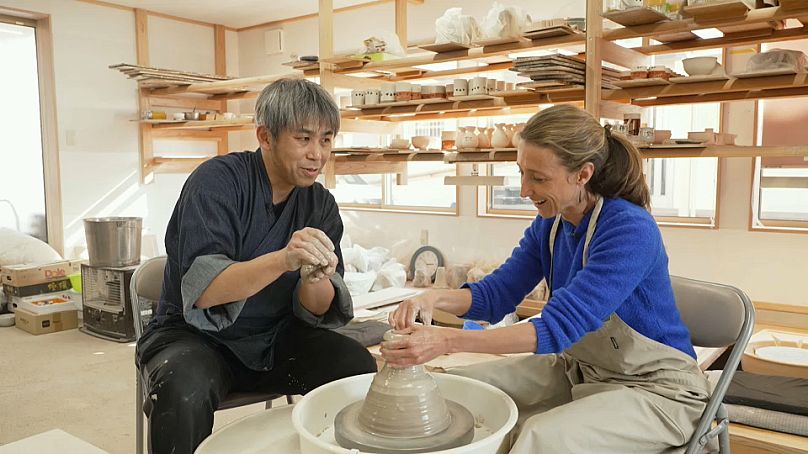 Obori SomaYaki is famous for its distinctive 'blue cracks' in the glaze. When the oven is turned on, the enamel cracks and makes a beautiful sound. That's why it's also known as 'singing pottery'.
Some artisans have already returned to the Soma region, and others hope to return soon.
One of Japan's oldest spa towns
Iwaki Yumoto is one of the oldest spa towns in Japan.
Its spa has been bubbling for 1,300 years. Mineral-rich water fuels the town's many ryokans.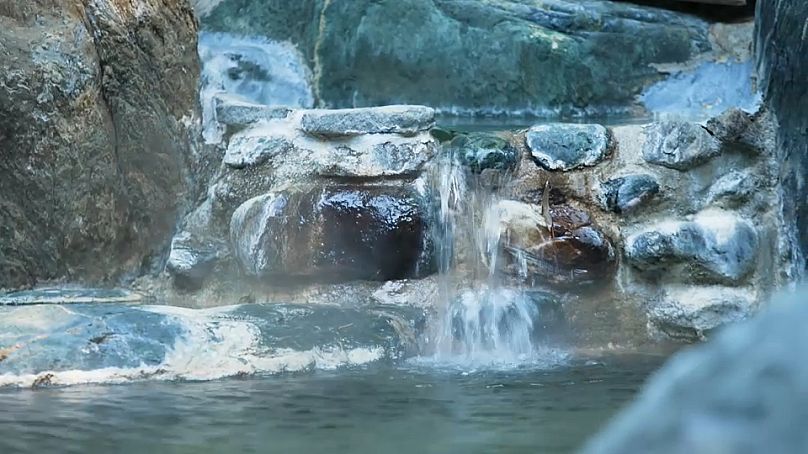 As owned by Satomi Yoshio. During the disaster, his rooted lodge was used to house volunteers.
Since then it has been working relentlessly to revitalize the area and bring visitors back:
The priority of tourism is to attract people," he says. "But I don't want to cover up or hide the truth. So if we continue our activity, we can naturally build a relationship of trust and come to a situation where rumor is no longer a word."
Ryokan has become a place that heals the mind and body
But also to learn about the resilience of the Fukushima Indians and contribute to their efforts.
"I came to Iwaki Yumoto for my vacation because I heard this hot spring is very good," says tourist Yamazaki Yoshimi. "And I came to this lodge because I want to contribute, however small, to the recovery of Fukushima."