30 years after their last Scudetto, it looks like the long wait for the title for Napoli this season may be over.
In his second season as manager, Luciano Spaletti made some tough moves in the transfer market. Regulars Kalidou Koulibaly, Fabian Ruiz and Lorenzo Insigne were out and opened the doors for new faces. Centre-back Min-Jae Kim came from Fenerbahce, while explosive winger Khvicha Kvaratskelia came from Georgia side Dinamo Batumi. Both players became an integral part of the success that followed.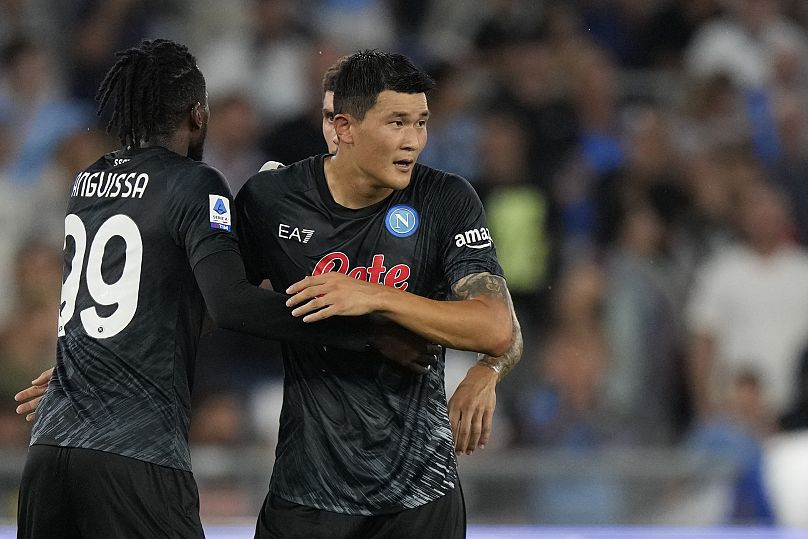 After starting the season in August, Spaletti's free play style stunned almost every team that got in their way. They were undefeated in their first 15 games in Serie A before the FIFA Qatar 2022 World Cup holiday.
And good form continued after the tournament, with their first defeat of the season in a tough match against Inter in early January. Later that month, Juventus, one of the biggest clubs in the country, could not live with Spaletti's team, losing 5-1 at Stadio Diego Maradona in what was probably the most complete performance of the Napoli season. With 13 games left, Napoli are ahead by 15 points.
In recent times Napoli has come very close to this important achievement, but it has always been insufficient. They had a recognizable team made up of many great players known in Europe like Kalidou Koulibaly, Lorenzo Insigne and Dries Mertens. But they couldn't hold back the courage to secure big rewards in big moments.
"Under ex-manager Maurizio Sarri, they played some of the best and most beautiful football we've seen in Italy," said European football reporter Mina Rzouki.
"What he created in Naples will live on as legend, but unfortunately he didn't quite beat a very dominant Juventus at the time."
In 2021, Napoli hired a new manager: Luciano Spaletti. He's been in power for nearly 30 years, but his only success in winning a championship came not in Italy, but in Russia. His tenure started off quite promising at the start of last season, but once before, Napoli were unable to maintain their form and were relegated.
Then in 2022, most of these veterans left the club. Koulibaly joined Chelsea, Insigne joined Toronto in MLS and Mertens went to Galatasaray in Turkey.
"So everyone expected Napoli to drop a little this season; Mina continued, "but strangely, since they lost their veteran, they seem to have recovered from this weakness on a psychological level. And they don't feel pressure right now, they're just having fun."
Napoli have not won a league title in over 30 years, and with Juventus, Milan and Inter dominating the league for decades, this is a truly special case for Italian football. But for Napoli, it means much more than words can truly describe.
"It cannot be overstated how important a Scudetto or Serie A title will be for the City of Naples and for Napoli as a club."
Nima Roodsari
Associate Host, Italian Football Podcast
Nima Roodsari, host of The Italian Football Podcast, explained.
"I remember interviewing former Lazio manager Sven-Goran Eriksson and I told him that the owner of the club told him that a championship with Lazio would be worth 10 for teams like Inter, Milan and Juventus. The same will be said for Napoli. The city is a party zone for three months, if not a year. will be."
Napoli's roster is now full of players who are fast becoming one of Europe's biggest stars. Victor Osimhen, Khvicha Kvaratshelia and Frank Anguissa have made astronomical signatures to get Spaletti's team to where they are.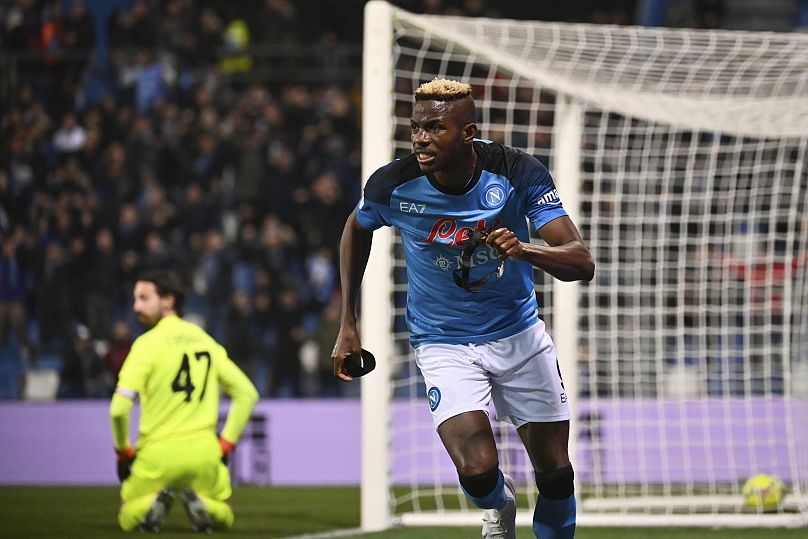 The only problem is that these players are attracting the attention of some of the biggest clubs in Europe. Manchester United, which has had a bad reputation for finding strikers this summer, has Osimhen on its radar. Kvaratshelia, a relatively unknown winger from Georgia just 12 months ago, has made it clear that he has big ambitions to play for Real Madrid in the future. So, if Napoli don't win the title from here, could this be their only big chance?
"I think it's now or never in Serie A," Roodsari continued, "I really think so. But if they win Scudetto and they, by some miracle, win the Champions League, then they start a winning cycle. "They'll then have the finances to keep them or possibly offer them a contract extension in increments to keep them committed to the club longer. That's certainly possible."
We are on the verge of history in Italian football as Napoli tries to win their first Serie A title in 33 years in the coming weeks. It's been a long time for a single-team city that lives and breathes football club.