The dominant Red Bulls have retreated from the scene and Formula 1 has its most exciting battle for victory this season.
Runaway qualifying leader Max Verstappen's winning streak ended with 10 races, and Red Bull's with 15 – both F1 records – and Carlos Sainz Jr. He won the Singapore Grand Prix for Ferrari on Sunday.
Red Bull was dreaming of winning every race this year, but after struggling all weekend in Singapore, Verstappen finished fifth and Perez eighth.
There was a four-car battle for victory before George Russell crashed into the other Mercedes from third place on the final lap, putting Hamilton on the podium.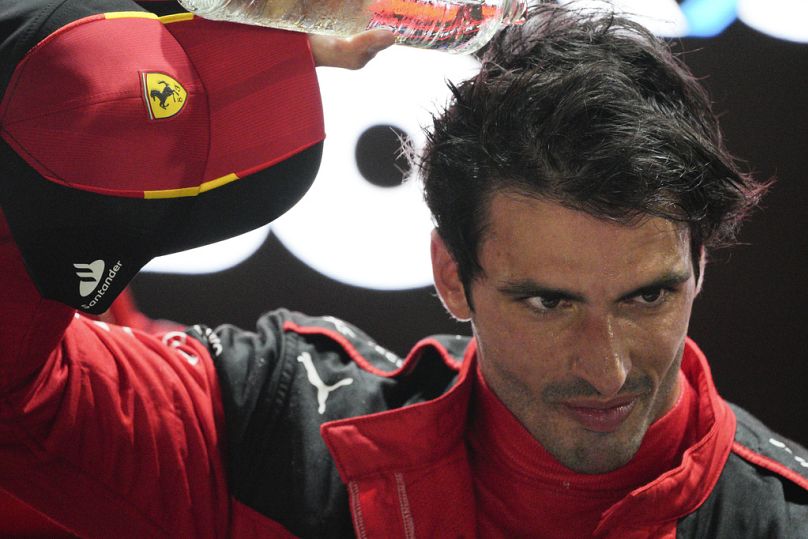 "I felt under control. I felt like I could handle it just fine and we brought him home. It was the best feeling," Sainz said after celebrating with his team as fireworks lit up the Singapore track.
Sainz admitted after the race that Norris had slowed down to ensure the McLaren driver remained within the one-second window that would have allowed him to achieve the DRS straightline speed increase; this was a valuable aid in keeping the two Mercedes behind.
"Carlos has been very generous in helping me get DRS. "He's helped my race and his," said Norris, who has finished second in three of the last six races but is yet to win in F1.
"We held (Mercedes) back, we did everything we needed to do and more," Norris said, adding that Russell then broke through the wall to the point where he escaped.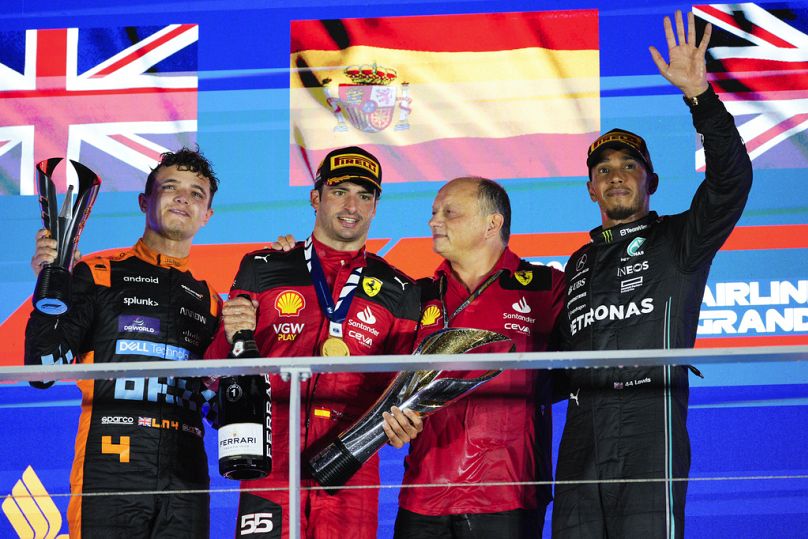 Mercedes put Russell on track two before risking a second pit stop for both cars in the hope of taking the win on fresher, faster tyres. Russell dropped to fourth ahead of Hamilton and they both passed Ferrari's Charles Leclerc but were unable to pass Norris for second.
"We rolled the dice this weekend," Hamilton said after Mercedes' strategy call saw both cars stop late for new tyres, meaning Russell had dropped from second place in his pursuit of victory.
Leclerc finished fourth because he failed to stop the Mercedes cars with old tyres, and was ahead of Verstappen in fifth. The champion had an eventful race after starting from 11th and was briefly second to Sainz on the track, as almost all the cars stopped for new tyres. Verstappen managed to get back into the field from 15th after his own pit stop.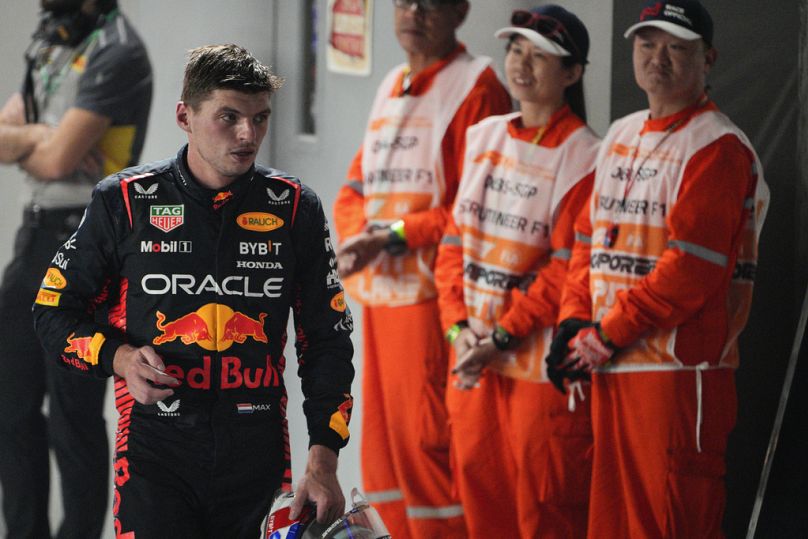 Despite his worst result since November 2022, Verstappen increased his championship lead over Perez to 151 points with seven races remaining. "Everything has to be perfect to win every race in a season, I knew this day would come and that's absolutely fine," he said.
Pierre Gasly took sixth place for Alpine, Oscar Piastri took 18th place and Perez took eighth place for McLaren. Rookie Liam Lawson scored his first points for AlphaTauri in the ninth. It was the New Zealander's third career race in F1 since replacing the injured Daniel Ricciardo mid-season and was the team's best finish of the season. Kevin Magnussen finished 10th for Haas.
As well as Red Bull, it was also a dismal weekend for Aston Martin, with Fernando Alonso qualifying 15th after a lengthy pit stop and spin. His teammate Lance Stroll did not participate in the competition. The team said Stroll was feeling pain after the heavy crash in qualifying.