FIFA reached an agreement among football's continental leaders on Wednesday to accept only one candidate to host the 2030 tournament, the sport's governing body said.
The Spain-Portugal bid grew this year to include Morocco and now includes long-time bid rivals Argentina, Paraguay and Uruguay.
The most important attraction of this unprecedented project, covering three continents, is that it can be opened in Montevideo, the capital of Uruguay, where the Centenario Stadium hosted the opening of the 1930 World Cup final.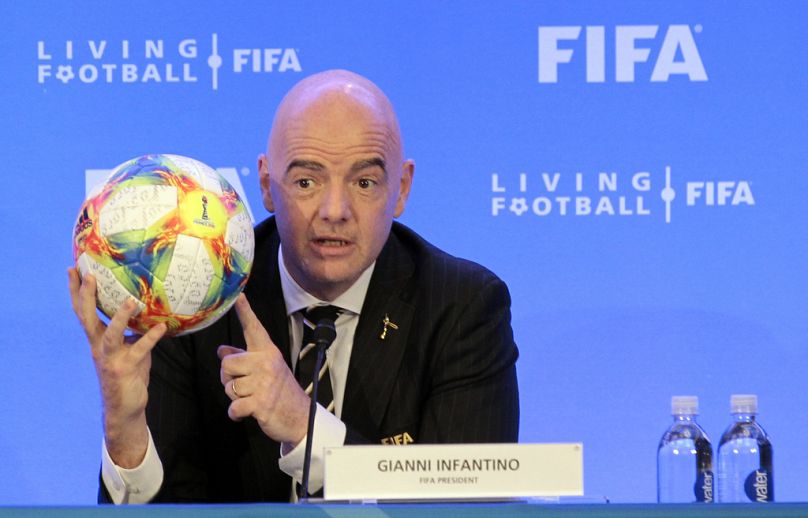 "The centenary World Cup cannot be too far from South America, where it all began," said Alejandro Dominguez, president of South American football body CONMEBOL. "The 2030 World Cup will be played on three continents."
The consensus reached by the once-rival football continents also allowed FIFA to accelerate the opening of the 2034 World Cup bidding competition, which is limited to member associations in Asia and Oceania.
Saudi Arabia is targeting 2034 and Australia is also interested after successfully hosting the Women's World Cup this year alongside New Zealand. Either way, the 2034 tournament is almost certain to be played in November and December, just like last year's World Cup in Qatar.
For the FIFA Council to accept the unified 2030 candidacy, official approval is needed at next year's meeting of 211 member associations. This should be just a formality.
"By 2030, we will have an unparalleled global footprint across three continents (Africa, Europe and South America) and six countries (Argentina, Morocco, Paraguay, Portugal, Spain and Uruguay) as we celebrate together the beautiful game of Earth. We will meet and unite the world. FIFA president Gianni Infantino said in his statement that the centenary and the FIFA World Cup were celebrated.
The 48-team, 104-game tournament, scheduled for June-July 2030, is scheduled to begin with matches in Uruguay, Argentina and Paraguay before moving on to the main host countries Spain, Portugal and Morocco. It requires an unprecedented amount of travel across distances and time zones.
South America's bid to co-host has been backed since the 2018 World Cup in Russia and included Chile, which was not mentioned on Wednesday.
Ukraine was also dropped after it was added to the European bid a year ago at a press conference at UEFA headquarters in Switzerland. However, Ukraine was not mentioned in official statements about the UEFA-backed bid this year.
The first 48-team men's World Cup will be hosted by the USA, Canada and Mexico in 2026.