The French documentary On the Adamant (Sur l'Adamant), directed by Nicholas Philibert, was named Best Film at the 73rd International Film Festival Berlinale on Saturday in Berlin.
The cinema is a portrait of L'Adamant Day Center in Paris, a floating day care barge for adults suffering from mental disorders.
At Adamant, it premiered at the Berlinale on Friday and is scheduled to hit French theaters on March 29.
Created for the people of Berlin at the start of the Cold War in 1951, the Berlinale has grown to become one of the world's largest public cinema festivals, attracting tens of thousands of visitors each year.
The awards are determined by a seven-member jury of actors, singers and directors from around the world, and this year is moderated by American actor Kristen Stewart.
Philibert, who won numerous awards for his documentaries, was visibly emotional when he received the Golden Bear.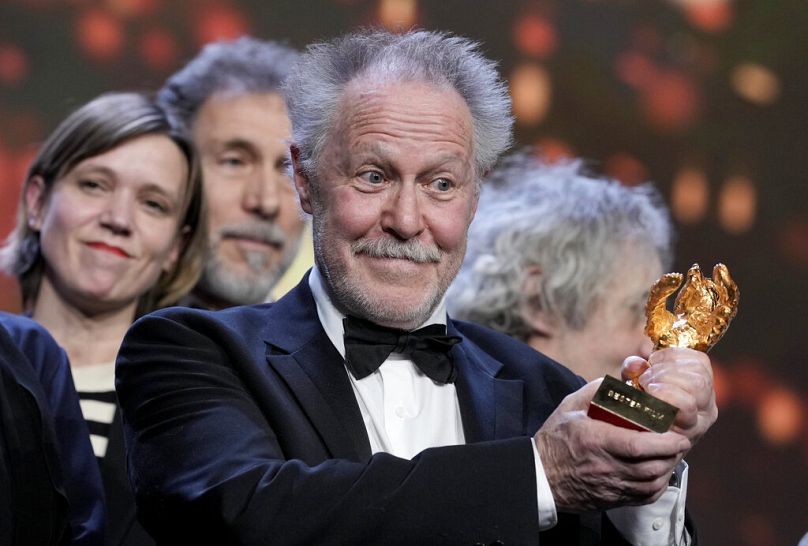 "I am deeply impressed by the award and celebration of a documentary, the fact that a documentary can be considered a cinema on its own," he said.
Philibert said that cinema seeks to "reverse the image" of people with mental illness, allowing audiences to see "what unites us beyond our differences."
"As we all know, the craziest people are not who we think they are," he added.
German cinema Afire (Roter Himmel), the romantic drama of four young people on vacation on the Baltic Sea during a hot summer, received the Silver Bear Grand Jury Prize. After Undine (2020), Roter Himmel is the second installment of Christian Petzold's planned trilogy of films.
Sean Penn and Aaron Kaufman's movie Superpower also made its premiere at the festival they began filming in Ukraine in early 2021. Starring Ukrainian President Volodymyr Zelenksyy, the movie explores the impending threat from Russia, which will continue to invade Ukraine while they shoot. .